View this email in your browser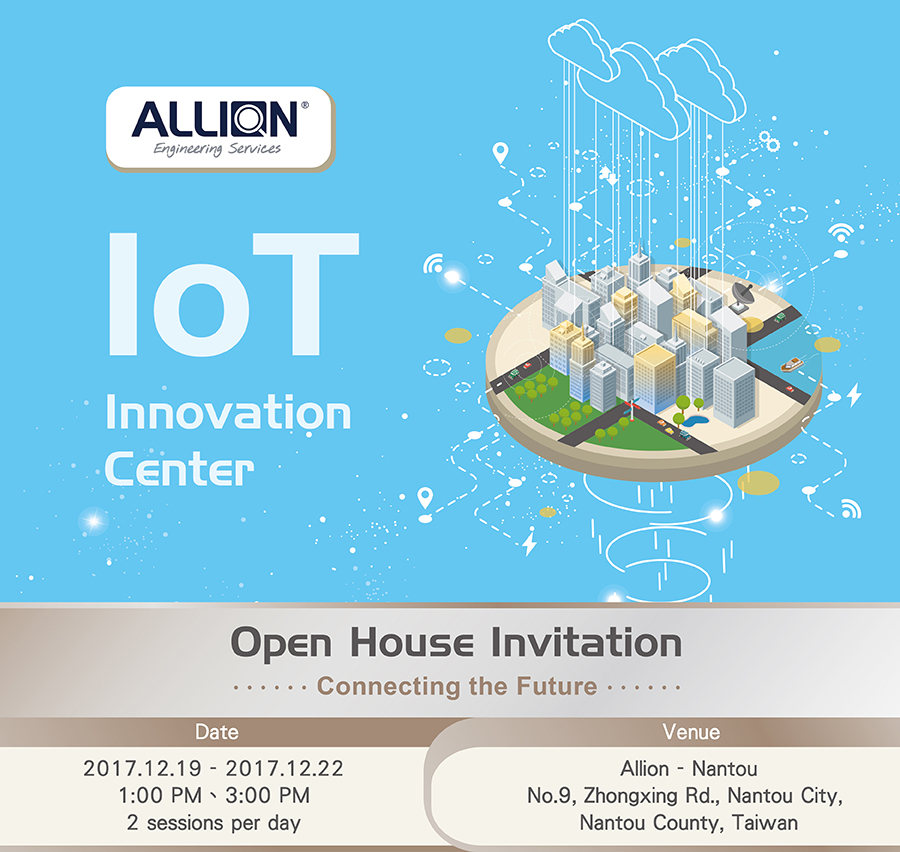 Dear Valued Customer:

Allion is pleased to invite you to visit us at Allion IoT Innovation Center from December 19 to 22, 2017, experiencing our latest test environment for the complex IoT ecosystem.

Allion IoT Innovation Center collects different devices with large variety of wireless technologies and cloud services. We also built multiple kinds of user scenarios based on real-world experiences, allowing us to help our clients validate their IoT products and eliminate potential issues before they release their products to the market.

Any further information, please contact us. We look forward to meeting you in Nantou.

Thank you!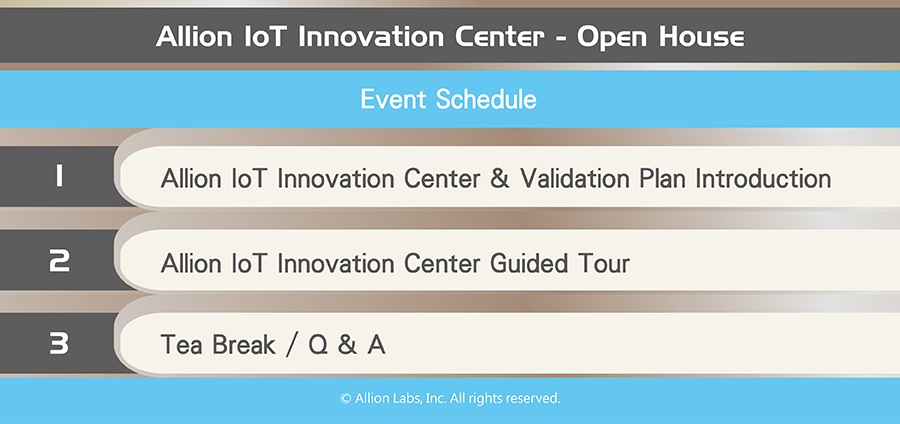 2017 Allion Labs. ALL RIGHTS RESERVED.
All trademarks and registered trademarks are property of their respective corporations.
You are receiving this because you are subscribed to Allion eNewsletter.
If you do not wish to receive Allion eNews, please click here to un-subscribe.
The Allion eNewsletter is a bimonthly based news system. You are automatically subscribed to this if you are one of our customers or partners (except otherwise informed).